The Best Social Media Marketing Agency Dubai – We Guarantee Results!
WIT Solution UAE is a renowned social media agency in Dubai. Being a top-rated digital marketing solution, we make use of all dimensions of online marketing, including social media. We have an efficient team of digital marketers, content writers, social media managers and analysts to promote your brands' social media campaigns and advertisements.
As the best social media advertising agency in Dubai, we hold extensive experience in the field and have worked with some of the leading brands to achieve exceptional results for them. We are the most sought-after social media marketing agency because all our professionals work as a well-knit unit to supply quality and result-oriented service to all our clients.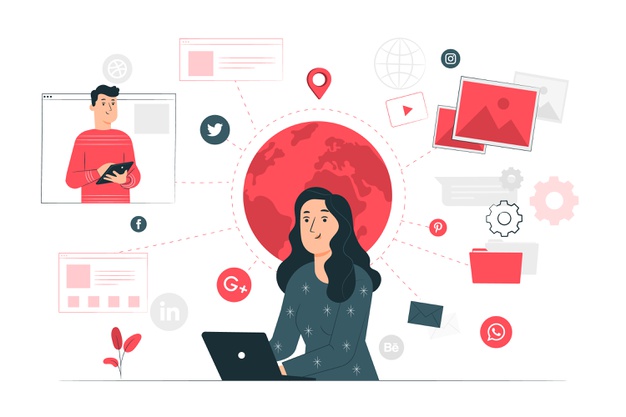 Start a Social Media Campaign for your Business with a Strategic Framework
When you associate your business with our social media marketing company in Dubai, you receive the best talents and techniques available in the industry. All our social media campaigns for our clients are backed by strategic frameworks. If you entrust your social media marketing campaigns with us,you will receive ample time to concentrate on other operations of your business. We have experts to take your business to all the leading social media platforms, including Facebook, Instagram, YouTube, LinkedIn, TikTok, Pinterest and more. We know the importance of social media for your business. Our social media marketing services in Dubai can initiate the right campaigns to unlock a new audience and increase the conversion rate.
Social Media Strategy that Works
Being a renowned social media agency Dubai, we predominantly care about one thing – generating high returns for your investment. We are known for our expert social media strategy that connects, engages and connects with a large number of audiences. We know the power of social media and the results it can bring for your business. Contact us today to initiate a social media campaign that will establish your brand, impress your targeted audience and make them your fully satisfied clients. We are the leading digital marketing agency Dubai, holding expert know-how to take your products and services to a larger audience and turn them to be your customers.